Jonathan Bird Productions maintains a stock video archive consisting of hundreds of hours of footage. We have been shooting in HD since 2006 and represent the entire Jonathan Bird's Blue World video collection. Most of our library consists of marine life/underwater footage from all over the world. We specialize in marine life, shot on location, of creatures in their natural habitats. We also have a large collection of wreck, reef, invertebrate and "environmental" imagery, as well as above water images of all of the regions we have visited for underwater work. Sharks and marine mammals are a specialty.
Click the link below to begin searching for footage with our advanced search engine.
Do a FOOTAGE SEARCH to find footage!
You can also BROWSE by category.
The Basics
You may search for clips and download the web-resolution versions for use in off-line editing. You will need Quicktime Pro to download the clips. Once you have decided what clips you are going to license for your production, contact us. Here is our rate sheet. We will send high-resolution versions of the clips you have selected once the order is paid. (With our regular clients, a purchase order number is fine and we will invoice you.) Foreign orders must always be paid in advance.
We deliver footage only via ftp. We no longer ship BetacamSP, DVCAM, HDCAM or HDV tapes.
Image Format
Most of our footage is captured in 1080/60i. Most of our SD footage was shot in NTSC 480/60i. Although there is little demand for SD footage anymore, we have some rare material in the library that is still in demand. However, we are not planning to add much SD to the on-line search.
Please note that our entire library is not available on-line due to the vast amount of material. We are in the process of creating hundreds of new clips for our on-line search from hundreds of hours of footage. If you can't find what you need, please feel free to drop us a line.
How does our search engine work?
You can use our search engine in many ways by searching by common name, general category, location, film format, region etc. Our archive includes sharks, whales, dolphins, coral reefs, divers, invertebrates, etc. Take a look!
SEARCH For Underwater Stock Footage
BROWSE Underwater Stock Footage by category
WATCH our funny Stock Video Trailer
Keywords: underwater, undersea, marine, stock video, ocean, sharks, rays, finning, dynamite fishing, skates, fish, fishes, dolphins, wolffish, wolf eels, mammals, manatees, seals, sea lions, sea stars, sea cucumbers, crinoids, sea urchins, seascapes, waves, surf, beach, marine, whales, crabs, lobsters, stock, echinoderms, arthropods, shrimp, barnacle, sea cucumbers, crinoids, cnidarians, anemones, coral, sea fan, gorgonian, sponges, mollusks, limpet, snails, whelks, squid, octopus, octopuses, octopods, cuttlefish, shipwreck, wreck, aircraft, turtles, snakes, eels, divers, reefs, coral bleaching, coral spawning, reproduction, worms, jellyfish, jellies, plankton, sea stars, seascapes, caves, cenotes, Bahamas, Turks and Caicos, Yucatan, Dominica, Cayman Islands, Mexico, Riviera Maya, Cozumel, Keys, Florida, Bonaire, Curacao, Hawaii, Malaysia, Philippines, Galapagos, Darwin Island, Wolf Island, Australia, British Columbia, Maine, New England, Massachusetts, North Carolina, California, Vancouver, Fiji, Kwajalein Atoll, Marshall Islands, Micronesia, Dominican Republic, Ecuador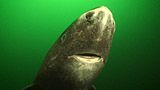 Greenland Shark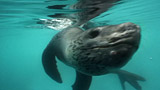 Leopard Seal


Beluga Whale


Atlantic Wolffish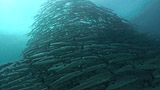 Barracuda School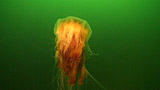 Lion's Mane Jelly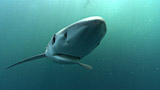 Blue Shark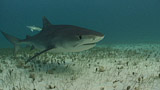 Tiger Shark