DIVE WITH THE OCEAN'S
TOP PREDATOR!
September 4-8, 2017
Only 3 spots remaining!
Join the Blue World dive team on a 5 day expedition to Guadalupe Island off the coast of Baja, Mexico in clear water photographing White sharks.
ITINERARY
You will spend 5 days aboard the Sea Escape, one of the most successful White shark live-aboards. (They are really good at the most important thing: getting sharks!) You will fly into San Diego CA and be picked up by a bus for a short ride to the dock in Ensenada. Then we make the crossing overnight to Guadalupe. How easy is that?
You will get virtually unlimited cage diving all day long. Most people get worn out long before the sharks, so do not worry about getting great pictures and video!
THE PRICE
Now the good news, at only $2,795, this is one of the most reasonable White shark trips you will ever see. We can accomodate 16 passengers and the spots will go fast, so get your deposit in ASAP.
PAYMENT SCHEDULE

PAYMENT

DUE DATE

$1000 deposit

Upon booking

$1,000.00

3/1/2017

Final Payment:
$795

7/1/2017
Note that once the deposit is made, nothing else is due until 2017.
Want to go? Drop me an email:

(To reduce spam, this is an image not a link. Please type that into your email client)
Check out the Sea Escape Facebook page.
Read the TRIP REPORT about my trip (on a much worse boat) in 2004.
Watch an exciting BLUE WORLD segment about this trip!
Read the JBDA Frequently Asked Questions...
As many of you have no doubt noticed, my busy production schedule with Blue World and other film projects means that I do not lead many trips anymore. So don't miss out on one of the few for 2017!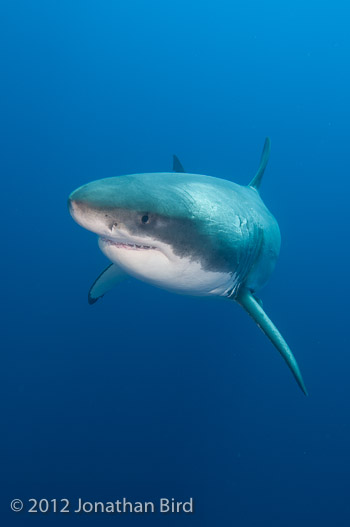 Great White Shark in the clear waters of Guadalupe!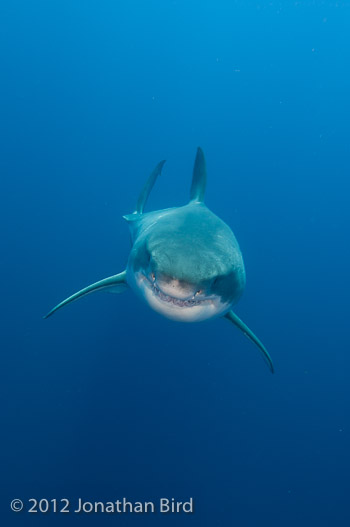 Hello!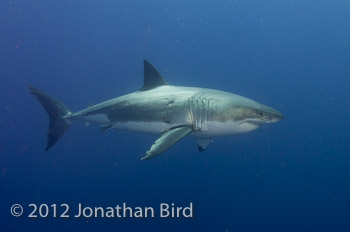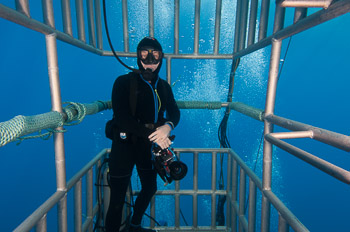 In the cage!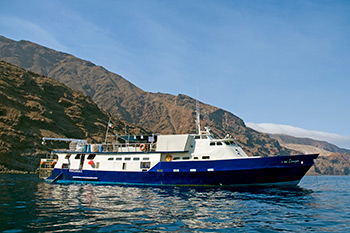 Your home away from home--The Sea Escape. This is a very comfortable boat run by the same people who run Club Cantamar. Trust me, when you are working in Mexico, you want to be on a boat owned and run by a Mexican!

The interior of the Sea Escape.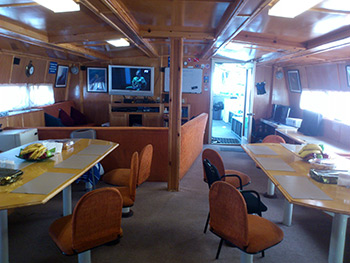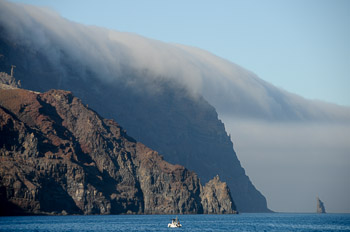 The island of Guadalupe--home of the sharks!